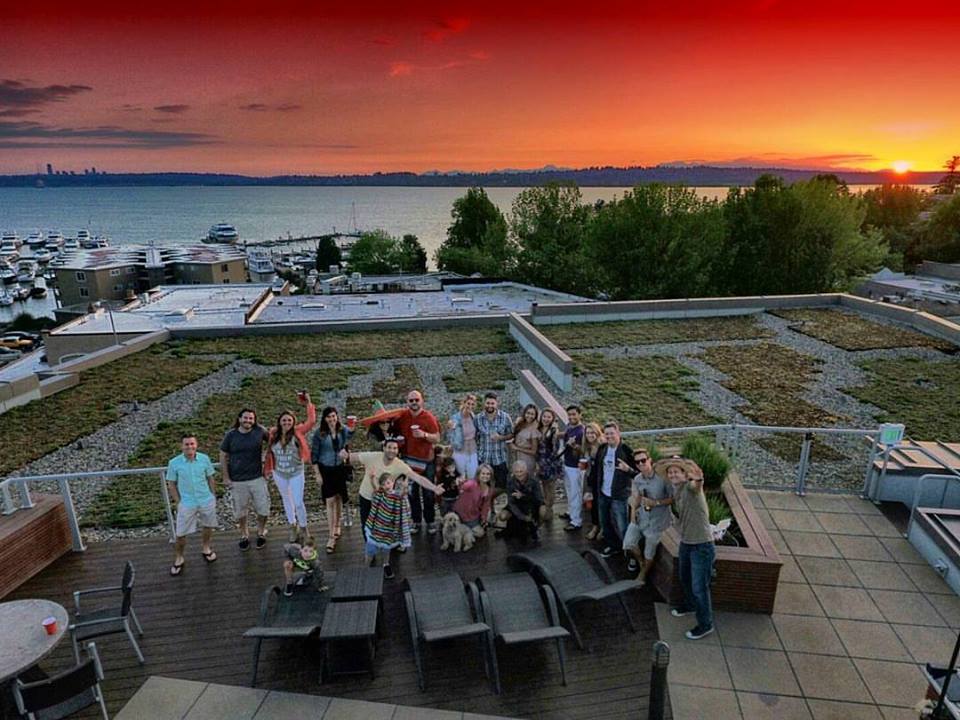 Click Here for FULL Video of Downtown Kirkland Waterfront. Rooftop BBQ. Video & Photo Credit BADGERS WITH WINGS PRODUCTIONS (JV)
Kirkland is the 6th largest city in King County.
Surly being easily accessible makes Kirkland, WA very appealing to its residents. Kirkland, WA is bordered by Lake Washington to the West, Redmond to the East, Bellevue to the South and to the North is Kenmore, Woodinville, and Bothell.
Kirkland, WA
has easy access to the 520 Bridge and Interstate 405.
It's a short commute into Downtown Seattle via
King County Metro
.
Taking the 255 Bus is a breeze when you leave your car at the South Kirkland Park & Ride.
Average time to get to the Downtown Seattle International District is 30 minutes.
"We often use the bus to get to Seattle Seahawks Games, Seattle Mariners Games, and Seattle Sounders Games.
-Long time Kirkland, WA Resident, Carl R.
"Kirkland is the 2nd Fast Growing City in America"
And finally.. While Kirkland is know for many things….
My favorite part about Kirkland, is its community.
The water front, downtown restaurants, art galleries, the performing arts center, parks beaches and charm make Kirkland, WA a great place to call home.
During the Spring and Summer months, you can check out the
Kirkland Wednesday Market
on the Waterfront. Summer Movies in the Park, Concerts,
Kirkland Uncorked
, and coming up soon is the
Kirkland Car Show.
There is almost always something fun to do in
Kirkland, WA
. It activity is not your thing.. You may want to check out Kirkland's outdoors.
Parks
Kirkland, WA has parks that make up 25 percent of the City's total square miles along Lake Washington.
Click here to see what amenities each park offers.

Here are a few links to check out:
Official City of Kirkland Site
Schools Near Kirkland, WA
King Country Metro Bus Schedule From Kirkland, WA
Explore Kirkland- Parks